スタッフが飛び回り取材し、会場よりその様子をお届けします。
In 3rd day in DAIDOGEI world cup in Shizuoka, the weather was sunny without clowd. We went out to the urban area!
The venue was at front of North Washington Hotel plaza. The artist was Team Gekimachi Junction. Look! The mysterious set is
on the stage!
Their performance was started. What? What were we feeling? We were attracted by wonderful world of them! Individual
characters ran and danced etc while performing. All of their performance had an original story, and then it was developed,
so we had to keep watch their performance!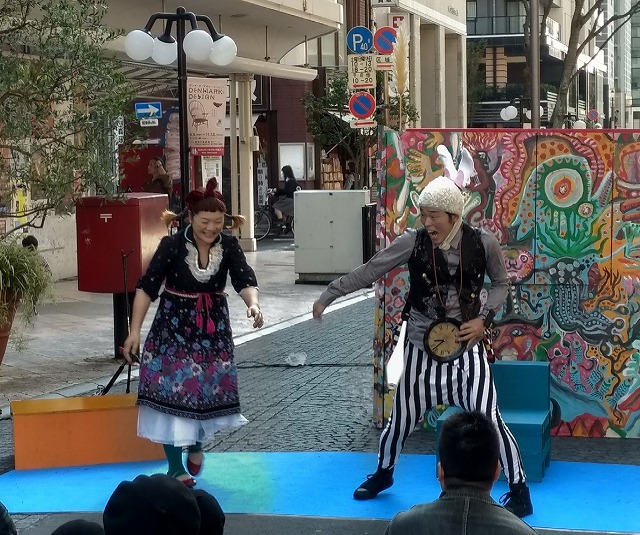 All members in Team Gekimachi Junction are active in some genre. And also, some members manage troupes. Massage by them is
"Daidogei has many possibilities more!" We can think Team Gekimachi Junction always challenge anything from this
performance and interview! We are looking forward their next challenge!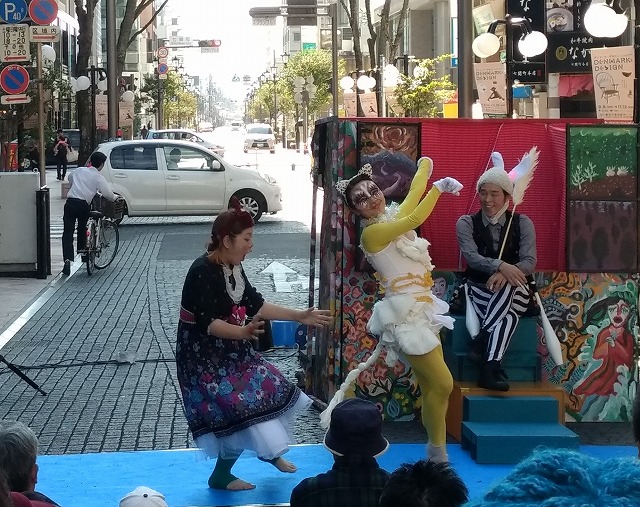 In 5th on sunday, they are going to perform a different stage. We want to watch their stage again!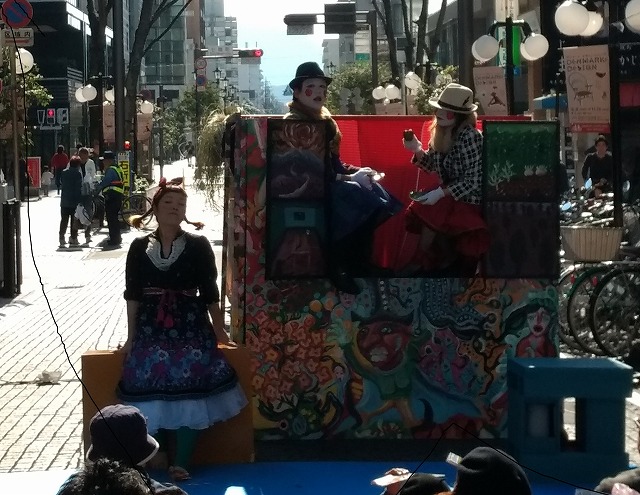 (Naoki Sugiyama)