Festival Report

フェスティバル レポート 2010
He built a whole new costume
and regenerated a bubble machine for this festival.
Since this is the premiere show of the refined bubble man,
we couldn't explain about the spectacle in the guidebook.
So you'll have to see for yourself!
He is roving through Shizuoka with so many and huge bubbles.
Don't miss it!

(Shige)
Have you ever eaten "Fukusuke-yaki"??
It is what we call "Ohban-yaki "(Japanese traditional
waffle snacks which are filled with a red bean paste).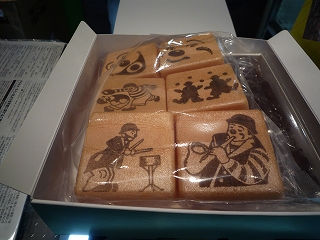 A guy named Hikoichi Dango achieved his dream by
managing a shop in Shizuoka city!!
You have heard of his name, haven't you?
Yes, that's right!!
He participated in this festival before!
Now his original "Fukusuke-yaki ver.
DAIDOGEI WORLD CUP IN SHIZUOKA 2010" is on sale today!!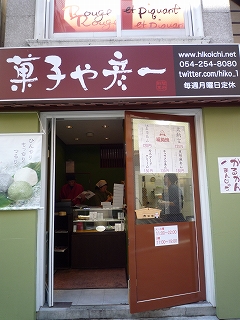 Don't miss out! They are limited!!
The shop "Kashiya Hikoichi" is located
on the corner across Ryogae st. and Gennan st.

GET one and try it with Japanese green tea without sugar!!
You can enjoy Japanese culture!!

http://hikoichi.net/


(Lisa)
5 artists with some music instruments have come
to Shizuoka city! You can't deny stopping by
and gazing at their costumes and rhythmical band sounds!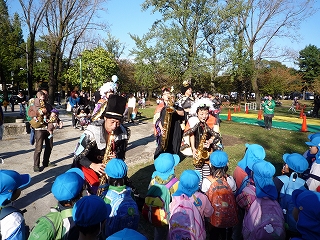 Nobody knows when and where we can meet them!
So get ready to enjoy yourself anytime anywhere!
Jump with them and make noise
in DAIDOGEI WORLD CUP IN SHIZUOKA 2010!

(Lisa)
There is a meeting, in which many balloon art lovers
gather in Numazu on 4th and 5th, May.
We call the baroon artists "Twisters," who loves and
create new fantastic figures with various color baloons.

If you are interested in the balloon art or wants to
make your own baloon, just access or come to "Naranja"
in Kids Garden!!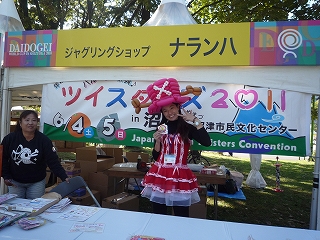 You will find yourself keen on twisting baloon!!

http://twistaballon.jp/twisters2011/


(Lisa)