スタッフが飛び回り取材し、会場よりその様子をお届けします。
What do you do when you're inside a toilet? You might think about your things to do, just use your iPhone, or read a magazine. But, it's different when it comes to a professinol performer. He thinks about juggling even in a toilet. Then, he comes up with an idea that juggling with rubber cups! Juggling with daily stuffs might be fun! This is what Gili, a member of Duo Comic Casa, think.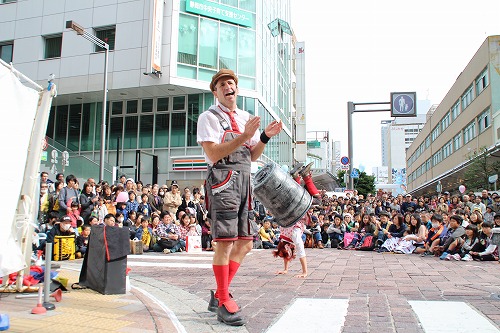 Duo Comic Casa is a duo of married couple. The husband's professionality is juggling with rubber cups. You may have seen darts with knives. However, have you ever seen darts with rubber cups?? This is what Duo Comic Casa do.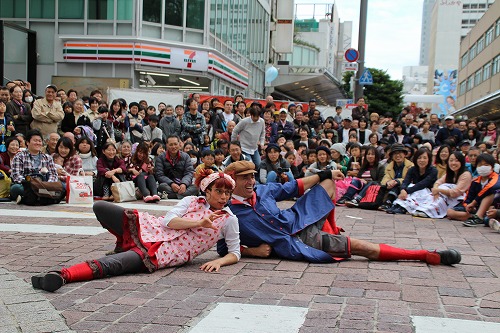 On the other hand, his wife Karin, who trained acrobat with trash can at a circus. They love cleaning up, because they are professional. Real professionals turn daily products into juggling tools. They show us new color of the world. They blow you away and clean your prejudice away! You must come to the Daidogei World Cup in Shizuoka to see their performance. Also in this kind of festival, love is all around. You might find your love in the festival. Just like Duo Comic Casa found their better halves in festival at Macedonia 10 years ago.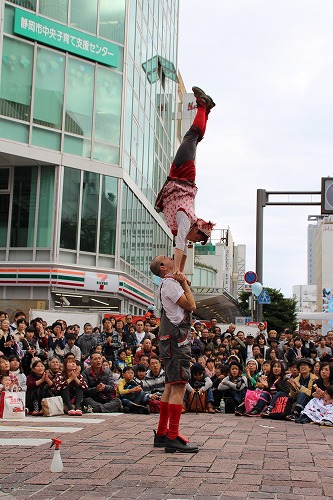 Shizuoka got a message from Duo Comic Casa.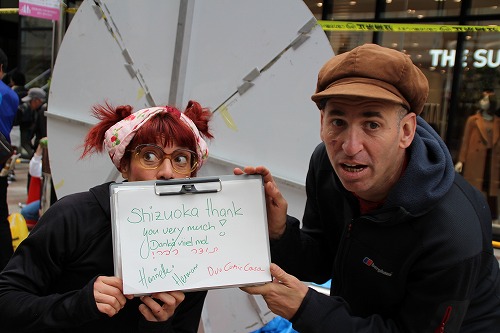 Y.K.Kobayashi